2012 Season


Trip to Sam Rayburn with Brother Jeff, and Cousin Easton
July 4-7, 2012
| | |
| --- | --- |
| ???????????. Don't know what they were going for here, but the fish quit biting shortly afterward!!!!! | |
| | | |
| --- | --- | --- |
| Lake Sam Rayburn (north of 147 bridge) | No, Jeff, it was this big!!!! 10lb 8oz Blue cat. | Cruising the Angelina River |
Overall not a bad trip. Weather could have been cooler and fish could have been more hungry. Caught 21 White perch (not counting the big one that got away) and landed
approx. 60 catfish. Biggest catfish, not pictured here, and caught before I showed up, weighed approx 15lbs. Also caught an 8lb 6oz Blue and the 10lb 8oz blue pictured above.

Lee's June 2012 trip.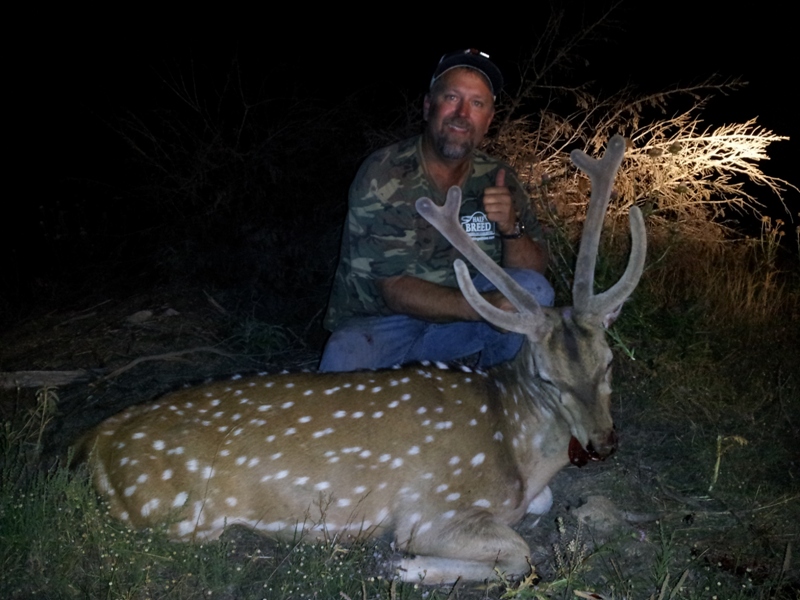 Capt. Lee Warmke, of Half Breed Guide Service, and my good friend shot these three bulls between June 15-16, 2012.
Largest bull on right was 30" and field dressed approx. 170lbs. All bulls were shot in excess of 200 yards, with the one on the right shot at 250 yards.
We also took a small bull as well as two does, which stuffed the coolers. What a trip and one to remember. This was by far our best hunting trip together.